A search turned up only a brief mention of the Bigfoot in a 185 vs 206 thread, but I think this thing is deserved of some more attention. What a beast!
The Expedition Bigfoot (
specs
) is designed and built by the same people behind the Found Bushhawk XP (FBA-2C2), which has a
longer history
than most people realize. The Found brothers had their FBA-2 certified by the FAA in 1964, and the same basic design went on to become the Bushhawk. Now the Bigfoot takes it even farther.
Plane and Pilot recently featured the Bigfoot in their
April 2011 issue
.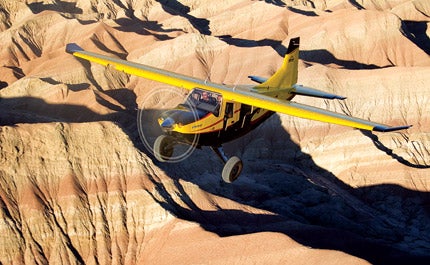 Here's a
link to their Facebook page
where they store their photos.