Hello Backcountry Pilots,
It looks like I'm going to be involved in trying to re-open the Riggins, Idaho Airstrip. No one has landed there in probably over 30 years or so. This airstrip was or is located just across the Salmon River from Riggins. The new land owner has a restaurant in town and is up for the plan.
I provided a copy of the Idaho State Code for liability release for recreational use and airstrips to the owner. Salmon River Helicopters is very involved in this endevor and has agreed to help.
Riggins, Idaho is a great place for recreation such as whitewater rafting, hunting, jet-boat races, fishing, rodeo, and binge drinking. This airstip will be a very difficult one, only about 1,200 to 1,500 feet long in a tight canyon with "interesting winds". Not a place for an overloaded Cessna 172 on a hot summer day. That said, Riggins could become a real destination for the backcountry flying community.
The Slate Creek Airstrip is located downstream from Riggins about 10 miles, but is essentially worthless. It is not near any town, water, or even a shade tree.
The local government entities are trying to come up with the money for a foot bridge across the Salmon River to the Airstrip. This would only be wide enough for a ATV. To get the airstrip back in shape we would need some volunteers (please). Airstrip work would include cutting sage brush, painting markings, and moving some rocks that have rolled down the hill over the years.
Salmon River Helicopters will assist in this work too. I'm sure there will be jet-boat service to get pilots and workers across the river. I'll try to keep the backcountrypilot.org and flying community informed as things progress.
James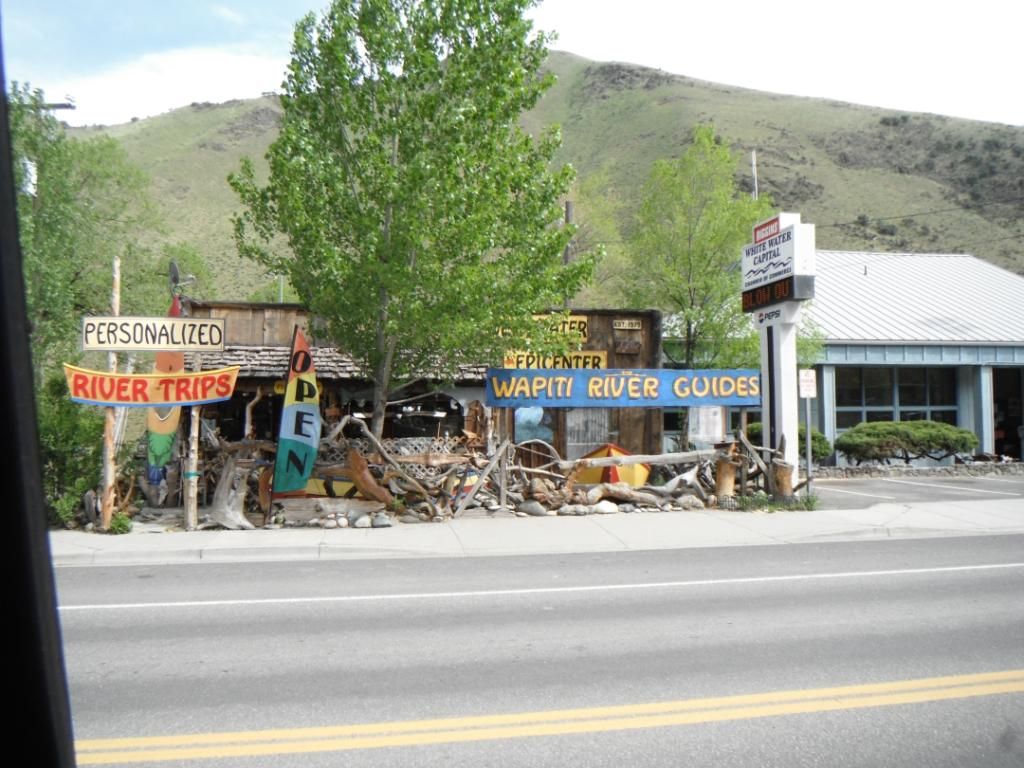 This ones for Rob aka: Oregon Maule
The Best Western in Riggins: