Had a pretty good blow in Death Valley yesterday...
The cables broke on the other two planes there, and pulled out some of the cement anchors.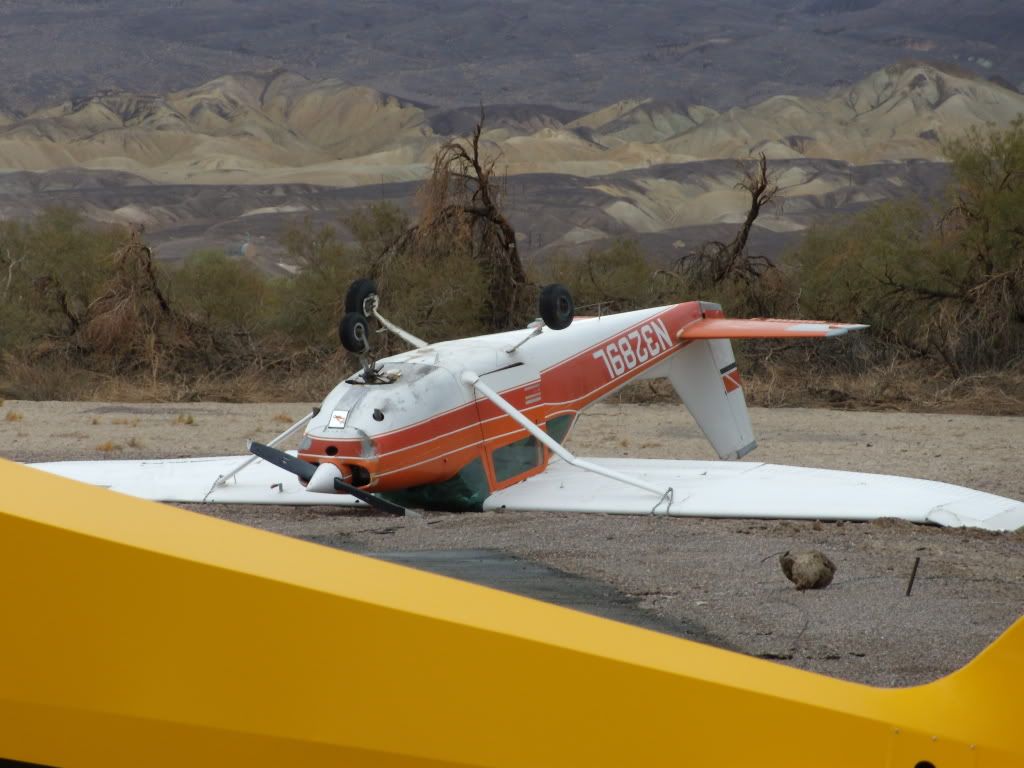 This one did a complete backflip.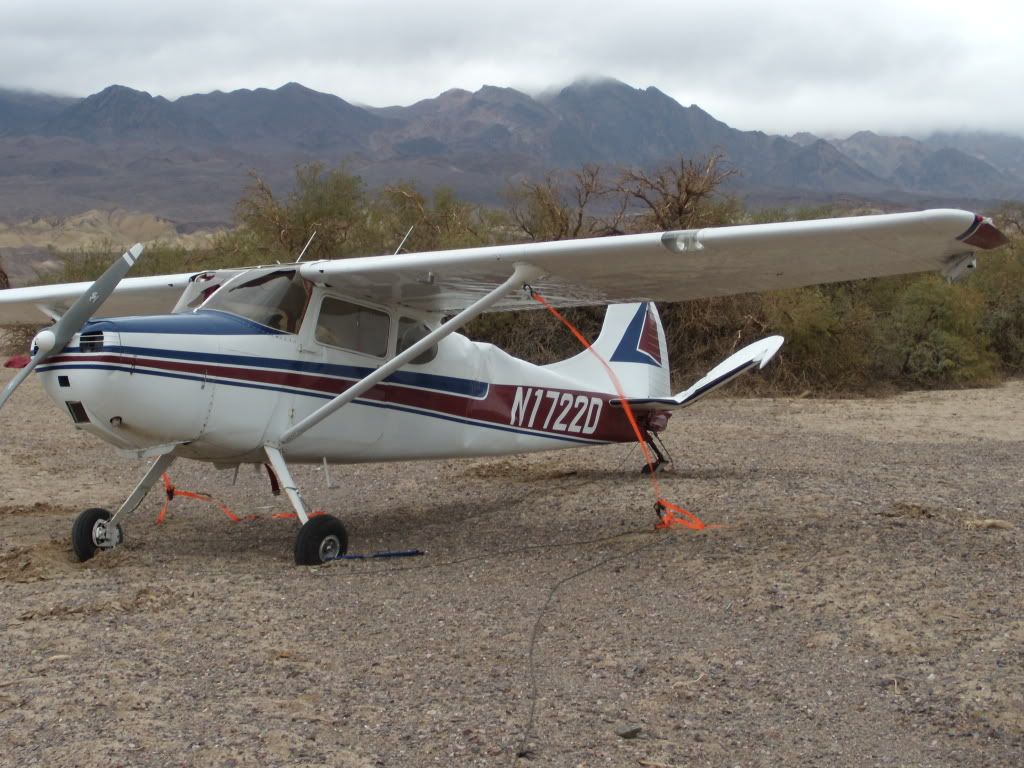 We watched them both flip, while hanging on tight..... Couldn't let go of ours...
We held onto ours, and it survived pretty good..... We held her for about 3 hours...
Pretty Wild night and morning.....